"I would recommend the X Challenge to any student with even a vague solution to a problem – particularly if it starts to engage with some of these big-picture questions we are faced with – climate, equity, division, collectivism. It is a great opportunity to have access to resources and support and have conversations of this type with other students, outside of the classroom."
Tessa Forde entered the The Idea last year on a bit of a whim, "It was a strange serendipity – I had come up with an idea for a platform that is central to my research and then I received the email from X Challenge that day!". The Idea is our entry-level, dip-your-toe-into-entrepreneurship part of X Challenge – Tessa's idea was one of the 40 winners.
Keen to develop her concept further, Tessa attended most of the accelerator series workshops, ending up making it through to the top eight when someone pulled out.
"It was challenging and exciting to resolve the idea and bring it up to standard in a short space of time, and it meant the concept took a big pivot part way through, based on feedback from the judges, fellow finalists and the X Challenge team. The final pitch night felt like dragon's den – it was surreal – but there was a nice camaraderie with the other finalists, even though it was all online."
As a postgrad student herself Tessa thinks X Challenge is a great platform for postgraduates to present any ideas or work that forms part of their research.
"It was useful for me to get out of the academic headspace and into another mode of thinking. I found it helpful to have to write about my work in new ways, and present it to an audience that typically operates apart from academia and I had a great mentor who I enjoyed getting to know and look forward to collaborating with in the future if the opportunity arises."
Tessa admits to still feeling a bit intimidated by the business world, but says she has a much clearer understanding about how to approach starting a business.
"X Challenge is an opportunity to talk about ideas, meet potential collaborators and funders and explore the beginning phases of a business in a risk-minimised scenario."
Going through any startup accelerator or lean canvas model comes with the possibility that your original idea might need to change, or pivot.
"I learned a lot about the process of starting a business – learning many new processes – customer profiling, market validation, sales projection, pivoting, building-out and so on. My idea last year started as 'The Architecture School Generator.' It was a concept connected to my doctoral research, about providing a platform for architects to access and share resources for learning together about indigenising architecture, making it more community focused and making it more sustainable.
"Through the process of developing the idea, considering its feasibility, scalability and scope, and working with my collaborators Leonard Hobbins and Simon Glaister, this eventually morphed into 'Groupwork' – a non-profit online platform with a map for locating community projects, volunteer opportunities, and action-focused workshops in neighbourhoods, as well as a forum for pitching, crowd-sourcing and crowd-funding community work, and a hub for resources for community groups. It had similar motivations to the original idea – easier access to in-person learning and doing in your area – with a focus on Mātauranga Māori, climate, strategies for living together and building connections and collectivism in neighbourhoods."
Tessa was concurrently doing a lot of research into alternative economic models, and found it both jarring and fascinating to be immersed in the deeply capitalist model of start-up culture, while at the same time posing a challenge to it.
"We had some interesting conversations about that sort of thing through the accelerator series – about the ethics of these entrepreneurial systems and what the more conventional alternatives are – social enterprises, non-profits, b-corps, one-for-one.
"I think X Challenge has a great opportunity to lean even more into this and be at the forefront of innovative and ethical economics. We should always question the practices we consider 'normal' in any discipline."
Ethics and sustainability are the core of Groupwork, and looking to the future Tessa would encourage every aspiring entrepreneur to ask some key questions,
"We are going to see drastic changes to environmental systems, economic systems and societal systems in the coming years, ones that will require rapid, critical and innovative responses. Think holistically about your concept – is it providing for people? Is it providing for more-than-human entities? Is it truly providing for the planet? Are you considering the ways in which you can actuate your concept in the most ethical way possible?"
"I think AUT has an opportunity now, with some of the incredible research happening in the university, to really encourage and focus on this kind of thinking through X Challenge – how can startup culture be decolonised, be made truly sustainable (as opposed to green washed) and how can it work towards a more ethical, supportive, relational and loving future? I'm excited to see the possibilities within this."
What does the future hold? While Tessa and her team are still working on ways to actuate Groupwork as an online platform, they have incorporated Groupwork as an architecture practice – considering business models that support their intentions – to engage in ethical, sustainable and community-focused work. Tessa notes this can be difficult in architecture, with limited funding opportunities and most of the work focused on private homes. They are also doing a lot of research into earth building and low-carbon techniques and technology and have written their ethical commitments into their contracts,
"Our contracts stipulate that we have the right to deny the use of a product or process if it is not seen to be in line with our practice ethos. We are also hoping to channel 10% of all our fees (and any profits beyond that) into existing or future community projects and research.
"Legitimising these concepts through the contract is a way to start challenging normative business models while still operating within the normative sphere."
Tessa manages to stay pretty busy, alongside all of this she is continuing work on her doctorate – running a free architecture school that is open to anyone called The Night School, tutoring at Huri Te Ao, and driving herself to think creatively and innovatively.
"Over the past year I have been considering other ideas – I wanted to challenge myself to identify 'problems' around me and try to find solutions."
This personal challenge saw Tessa return to X Challenge The Idea earlier this year. She entered 11 ideas into the 2022 competition, taking out the top spot for the greatest number of entries from a student, and won three prizes earning her $750!
Go Tessa!
Useful links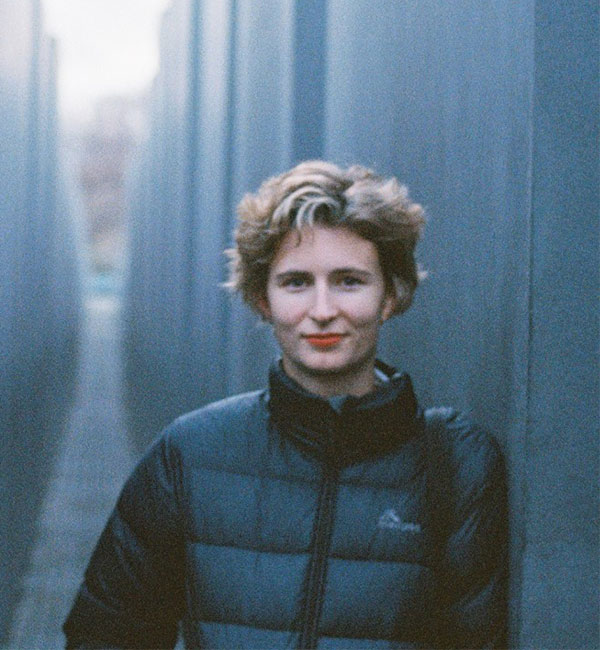 Tessa